Hire Dynamics, an industry leading staffing provider serving 123 Georgia manufacturing companies, is partnering with the 2014 Georgia Manufacturing Expo to spotlight and support Georgia's manufacturing people, plants and products. The event will honor those who drive the state's manufacturing industry and highlight their companies in the Buy From Georgia directory to promote local goods and jobs.
Hire Dynamics CEO Dan Campbell will share insight on the skills gap Friday, June 13 during The Expo Awards, which recognize the leading forces behind Georgia's manufacturing industry. "As the leading Georgia-based staffing company to the manufacturing industry, we are honored to be a part of recognizing Georgia businesses that share in our passion of investing locally," says Campbell.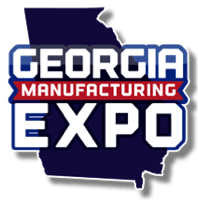 After achieving huge successes the previous year, the Georgia Manufacturing Expo has expanded to accommodate even more local businesses in 2014. Its purpose is to place the spotlight on Georgia manufacturing companies to connect them with the $363 billion market of statewide businesses and consumers interested in buying local products.
The expo will be held at The Gwinnett Center at 6400 Sugarloaf Parkway in Duluth, Ga. on June 13 and 14. For more information and to register, visit www.georgiamanufacturingexpo.com or call 678-896-9312.
Tags: Georgia Manufacturing, Georgia Manufacturing Expo, Manufacturing